EARLY EVENINGS AND WEEKENDS
Pete Lobert,

PCC-S
My career actually started as a bank teller in Abilene, Texas in 1995. By the time 1999 rolled around, I had moved across the country and was managing one of the busiest banking centers in Columbus when I knew my life was calling on me to go a different direction. So I left banking, went back to school, and earned my masters in Clinical Counseling.
During that time I got an internship providing group therapy for men struggling with sexual issues or a previous history of domestic violence in conjunction with the State of Ohio. I was asked to join the Central Ohio Batterer Intervention Coalition and was eventually voted chairman.
After graduating I got a job with a large community based mental health agency working with families in crisis. I would travel to their homes, schools, or anywhere else in the community I was needed to help these families try to stay together and address whatever challenges they were having with their children.
Finally in 2004 I left community mental health for a group practice in Dublin but all the work I did with those families stuck with me. It became clear to me that in so many of these families the kids were acting out because they were worried about the stability of their parent's relationship. It was also clear that many of the struggles parents were having trying to set healthy boundaries with their children came from trauma they had experienced over the years. This is why I decided to specialize in two areas: marital/couples counseling and adult trauma recovery.
Over the years I have helped hundreds of couples fundamentally change the direction of their relationship from one of strife and gridlock to one characterized by genuine fondness, respect, and a nurturing unity. I've also worked with just as many adults to help them understand how their past trauma is currently impacting them (whether at work, in relationships, or their self-esteem) and address the root causes of these issues to help them finally close that chapter of their life and begin a new one of their choosing.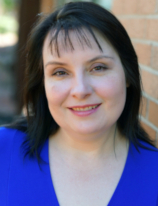 Yvonne Judge,

MFTT, CCHT
I actually started my career not with counseling or social work in mind but with a computer.  I began as a programmer, then a project manager and finally a team coach.  But sometimes our lives change course when we least expect it and in the late 90's I had to face the ugly truth that my marriage was failing.  After the divorce the idea of lasting love seemed impossible.  I couldn't understand what went wrong.  I kept going over and over the "What if's?"  This led me to read every marriage and relationship book I could find.
Each night as I poured through these topics, I began to learn all the things our parent's generation never told us.  I learned that real communication isn't hard when you throw away all the weird and awkward techniques pop psychology tells you to try and instead focus on building and healing your friendship.  With a strong friendship you don't have to rely on "I Statements" or "Active Listening."  You also don't have to walk on eggshells or pick apart every single word like your marriage depends on it.  A strong friendship helps you build a solid foundation of trust and when you have that foundation conflict happens less often and the recovery time is much quicker and easier when it does show up.    
All of this new information energized me, and I knew I couldn't keep it to myself.  I started by teaching it to my children and sharing it with my friends. Even after all this I still felt a burden to help others heal their relationships, so after I launched the last of my children, I went back to school to pursue my Masters degree in Marriage and Family Therapy and haven't looked back since. 
The reason I share all this information with you is so that you know I understand what it's like to be in gridlock.  I understand what it's like to feel hopeless or like you're sitting on the couch with a complete stranger.  I know the pain of divorce and the happiness that comes when your relationship works.  I've taken all the reading, the education, and the life experience with me into the office to help my clients do the same.  So, if you're ready to turn things around in your relationship please reach out and let me help you heal those old wounds, build trust, and develop the deep friendship that makes relationships last. 
Yvonne Judge is engaging in the diagnosing and treating of mental and emotional disorders under the supervision of Pete Lobert, LPCC-S.
The Care Center is not currently in network with any insurance providers.
This is done intentionally so that you and your therapist can decide about your prognosis and treatment, your health information remains confidential, and no other parties dictate the length or style of treatment. Your insurance company may provide out of network reimbursement for some or all of the cost of your appointment. Before scheduling it might be beneficial to find out if you have out of network coverage and how you can file for reimbursement. Please contact us with questions and we will be happy to help you understand what type of out of network benefits might be available to you.
FEES
Intake (80-85 minutes) $135
Regular Session (50-55 minutes) $125
Couples Session (50-55 minutes) $135
While The Care Center does not file insurance claims we will be happy to give you a monthly statement with all the necessary codes and other information needed for your insurance company to process for any out of network benefits that might be available to you.

The Care Center accepts credit cards (including most credit cards attached to Health Savings Accounts), checks, and cash.
FREQUENTLY ASKED

QUESTIONS
How many sessions will it take?
You might be expecting this answer but if not it depends. It actually depends on a number of factors including how often you can be seen (I encourage clients to come weekly in the beginning), how long the problem has been going on, and if there are any secondary issues (past trauma, substance abuse, etc.) present.

Why don't you take insurance?
Early on in my career I was in network for most insurance companies and felt they made therapy more difficult for the client. I have had to call insurance companies and tell them things that were subjective ("Well, how motivated do you think the client is?"), things that were none of their business ("How long did the affair last?") and listen to suggestions from operators about therapeutic interventions ("Have you tried using empty chair technique?"). Additionally, the insurance company is allowed to review your medical file and read the personal case notes from all of our sessions at any time. Lastly, insurance companies require a mental health diagnosis before they will pay for treatment. Not only is this unreasonable it also becomes a part of your permanent health care record. For all of these reasons I have opted not to be in network for any insurance providers but The Care Center will help you understand what types of out of network benefits might be available to you.
Can we schedule a phone or skype session?
On rare occasions a phone consultation could be arranged. We do not offer sessions via Skype due to privacy concerns.
What are your hours?
The Care Center has daytime hours and a limited number of early evening or weekend appointments available.
How soon can I make an appointment?
We understand that asking for help can be difficult and often times people will wait until the problem is very serious. Because of this you will be offered an initial appointment within one week of calling.
Is this a Christian Counseling agency?
The Care Center is a faith embracing counseling agency. While some of the clinicians are Christians and Christian Counseling is available, all faiths are welcome at The Care Center and encouraged to be a part of your therapy if you desire.
Do I have to be a Christian to be seen at The Care Center?
No. Again, while Christian Counseling is available, everyone is welcome at The Care Center and faith or spiritual issues are dealt with exclusively at the client's request. Some clients do not want to discuss their faith or have it incorporated into therapy and this is absolutely fine. We desire to respect everyone's personal comfort level with these issues and will never pursue it against a client's wishes.
Do you treat anything beside trauma or relationship issues?
Yes. I have extensive history treating depression, anxiety, anger issues, adjustment issues, life change issues, parenting/family issues, and low self esteem.
Do you see couples individually, together, or both?
It is my opinion that the couple is best served when everyone is involved. On occasion I might request to meet with one or both parties individually but this is rare and would be discussed in advance to ensure it made sense and that the couple was comfortable with it.